Samsung Reactivation ID / Samsung SCLOUD ( Samsung Account ) Remove Only - Listed Models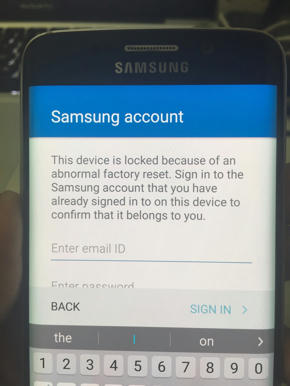 Service can remove samsung account using your IMEI & Serial
You'll need to send us the IMEI & Serial and on 6-12 hrs we will send you Account and Password to log into the device.
Working Hours For Service - INDIAN 8 AM TO 10 PM NIght 14 Hours Work ( NIGHT TIME NOT WORK )
GOOGLE ACCOUNT NOT SUPPORTED AND SOURCE WILL NOT REFUND FOR WRONG PLACED ORDERS !
WE WILL NEED Video Proof IF Accounts NOT WORK - Video MUST BE Clear with IMEI & MUST BE CLEAR When YOU ENTER
Login Details ( Login Credientials ) From US . WE WILL REFUND INSTANT AFTER VIDEO PROOF.
Choose Your Model - IF Model NOT Listed simple DO NOT Order and will not Work
Nes Secuirty Devices not work as well .. Like s6, s7 ETC ... Please Check Supported Model LIST AND Choose .
Make Sure your Phone IMEI is ok with your inside Motherboard . because if changed it will not work and we need INFO Properly , Wrong INFO Wrong Details which will not work .
1. GSX 1-6 Hours [ Tested Working ]
2. iCloud Clean ALL Services working
3.iCLoud Lost/Premium Working Perfect
4. UK o2 New Source Added - Price Down
5. UK EE 100% New Source - Price Down
6. Canada Telus/Bell Clean Working
7. Sprint USA Clean/Premium Tested
8. Samsung FRP Working Via USB Perfect
9. Sony Via IMEI Prices Down